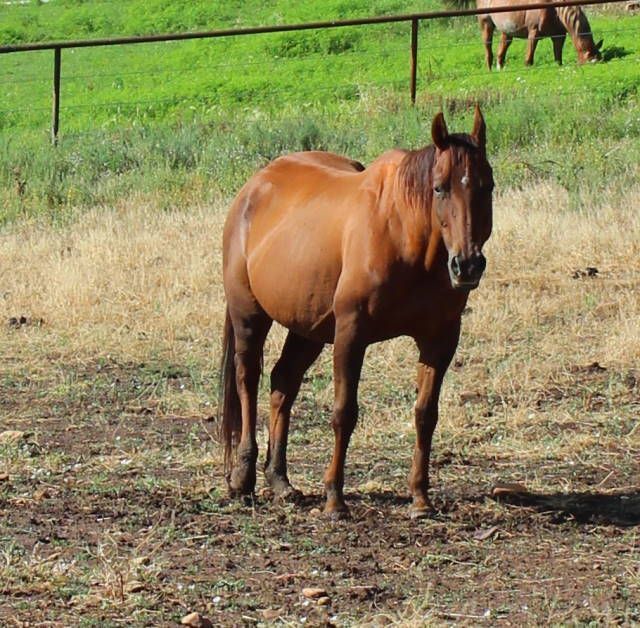 MERADAS BAR STAR IS A 1999 MARE WE PURCHASED IN 2014. SHE IS OUT OF MERADAS MONEY TALKS X BAR OLENA MISS.
MO'S 2015 COLT BY KTZ REY OF CASH, IS BEING TRAINED IN REINING AND HER NEXT FILLY BY HIGH BROW COUGAR IS A FLASHY TWO YEAR OLD. HER YEARLING COLT BY REY DUAL IS SHOWING SOME GREAT PROMISE!
MO WAS NOT SHOWN BUT HAS GET THAT HAVE WON NEARLY $24,000.
Meradas Money Talks

---

FRECKLES MERADA

---

FRECKLES PLAYBOY

---

LENAETTE

---

MONEY TALKS RIO

---

DOC QUIXOTE

---

MONEY FROM HOME

---

Bar Olena Miss

---

DOCS OAK

---

DOC BAR

---

SUSIES BAY

---

BAR O LENA

---

DOC OLENA

---

BAR SOCKS BABE

---
Bar O H Quarter Horses
Mike and Kristy Hitti
598 CR 331
Ignacio, Co 81137
970-749-0047 Mike
970-749-3092 Kristy
kmhitti@frontier.net